Exhibitions
I am generally always working towards a new exhibition. Check out this page to find out if I am exhibiting in your area. Please check with the venue in case of any changes to dates and times. You can also take a look at my exhibitions archive.
Current and forthcoming exhibitions
DIS/rupt ~ Textile Study Group Exhibition and accompanying workshops
Minerva Arts Centre, Llanidloes, Powys
Sat 21st April to Mon 28th May 2018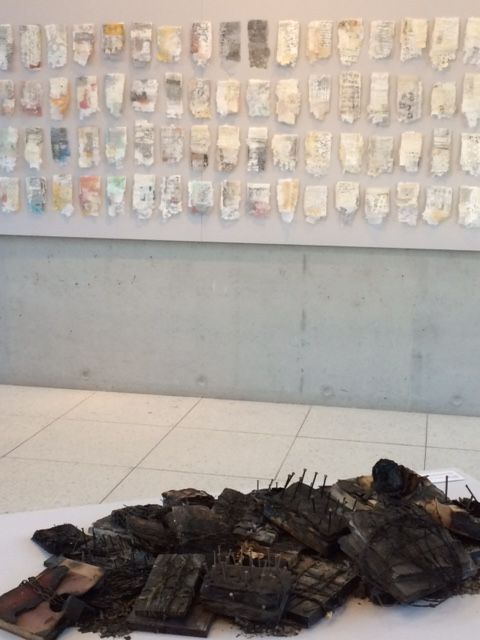 A thought provoking exhibition in which members of the Textile Study group convey and comment on some of the major distruptions of the twenty-first century: global conflict, such as migration and the refugee crisis; global warming with the ensuing problems of climate change and ecological disruptions; the effects of wars; the corrupting nature of man on the environment; the personal disruption in relationships and the disruption found in disparate maunfacturing traditions. Not necessarily a 'pretty' exhibition, but hopefully one that gets the viewer looking in new ways.