Lacebook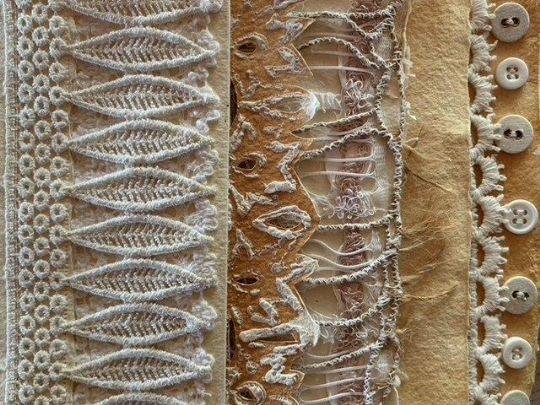 By Julia Triston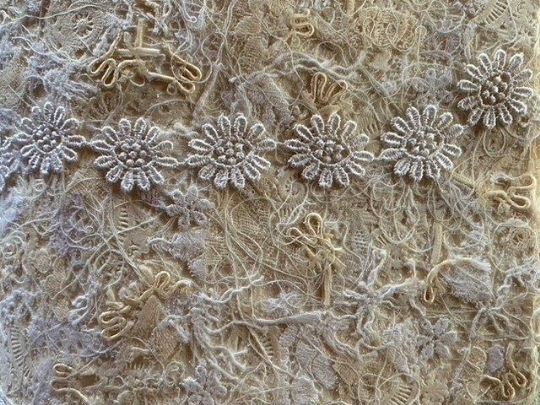 By Julia Triston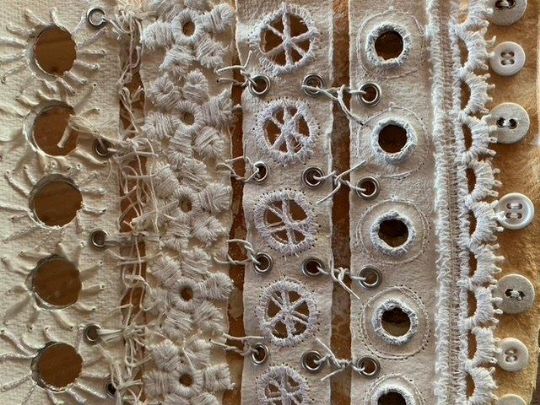 By Julia Triston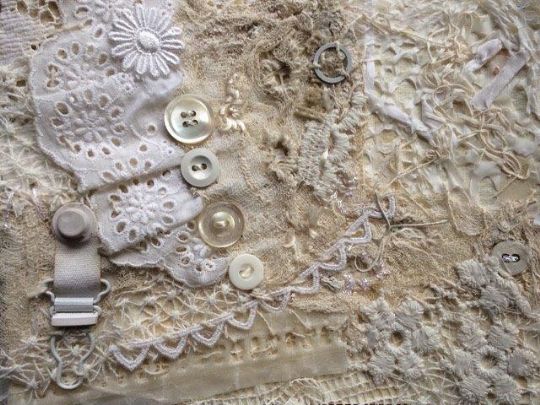 By Julia Triston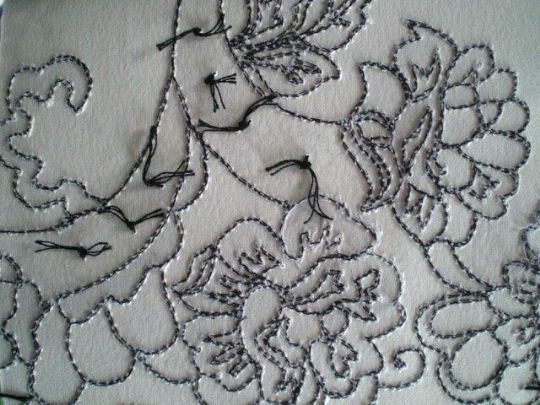 By Julia Triston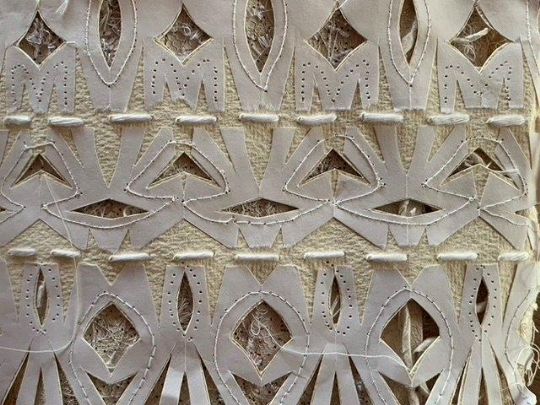 By Julia Triston
PLEASE NOTE
This is an on-line course with an introductory session on Friday 6th May at 5.00pm for approximately an hour and two full days on the 7th and 8th May 2022. Full instructions for how this will work with all the necessary links will be send to you in advance of the course, with the full requirement list.
Course Description
In this two-day online workshop, including an introductory session, lace will be your inspiration. You will study and draw the patterns and textures of lace, then develop printed and collaged surfaces from your drawings. You will experiment with piercing and cutting into paper and fabric to create lacy surfaces. Using different materials and media, you will explore a variety of textile and stitch techniques to create patterned, raised and textured samples which may be stitched into by hand or machine.
Your samples will be collated in a small sketchbook, which will be a work of art in its own right. Some of these samples will be stitched or printed 'sketches', which may form ideas for future work, whilst others may be more resolved and completed delicate, mini artworks.
Julia Triston
Julia is a professional maker, educator and author in stitched textiles and contemporary art and design techniques, and an active member of the Textile Study Group. She has worked in the creative industries for more than three decades and exhibited and taught her bespoke workshops throughout the world.
Many of her artworks have been documented and filmed, including her participation for Antony Gormley's One and Other Project on the Fourth Plinth in Trafalgar Square. Julia relocated from the UK to Denmark in 2019 where her own practice is now based.
Tutor:
JULIA TRISTON
Course length:
3 sessions
Dates:

| | | |
| --- | --- | --- |
| 1: | Fri | 6 May 2022 |
| 2: | Sat | 7 May 2022 |
| 3: | Sun | 8 May 2022 |

Cost:
£140