TEXT in Textiles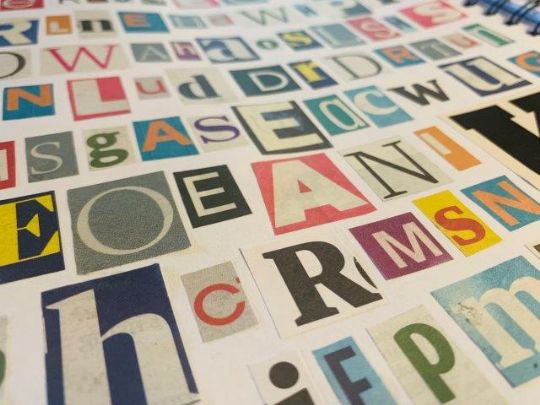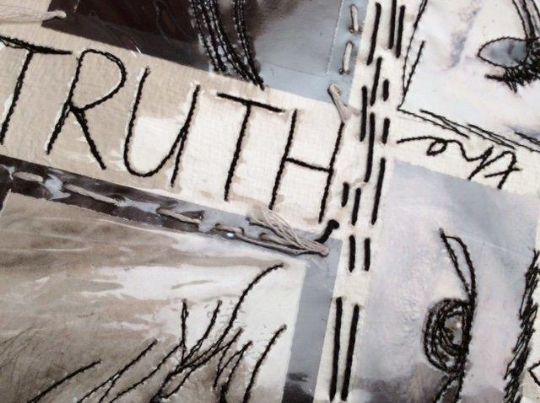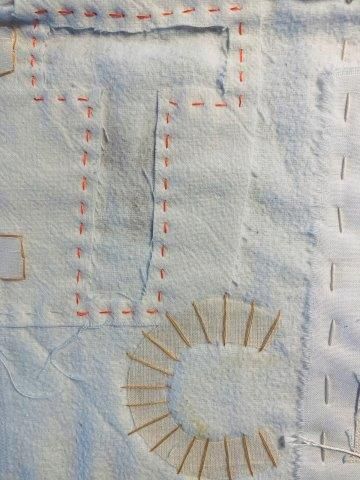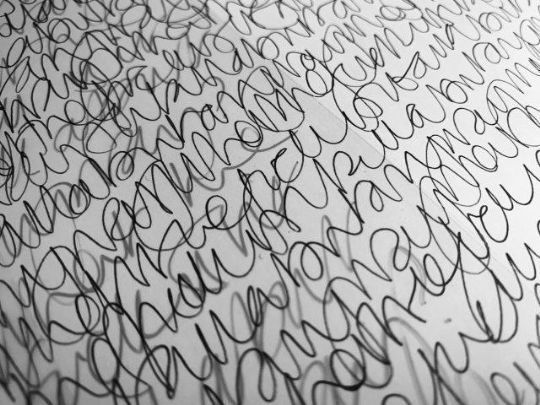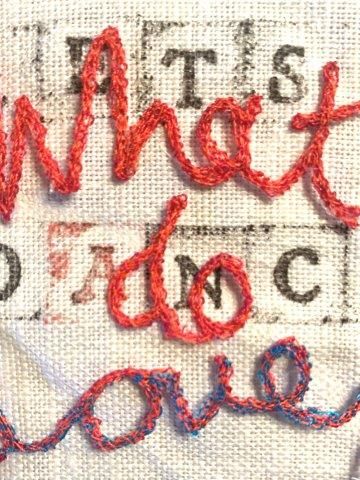 PLEASE NOTE
This is an on-line course with an introductory session on Monday 20th November 2023 at 5.00pm for approximately an hour and two full days on the 27th and 28th November2023, from 10.30 to 4.00. Full instructions for how this will work with all the necessary links will be send to you in advance of the course, with the full requirement list.
COURSE DESCRIPTION
This two day 'Text in Textiles' workshop will involve stitching letters and/or words onto collaged backgrounds using upcycled materials.
Your starting point will be a piece of writing that inspires you, such as a personal manifesto, a significant poem, a letter, or an important name. Alternatively it could be a special memory or an abstract reference, which you can interpret visually in text. (You may also want to include supporting imagery, if appropriate.)
You will begin by building layered backgrounds then sampling and experimenting with lettering and text styles. You will then choose elements of your inspiration to creatively transform and emphasise, by disrupting or highlighting characters in abstract compositions.
Techniques will include collage, appliqué, hand and machine embroidery, and working with dissolvable fabrics.
There will be an opportunity to produce a series of smaller samples, or to work on one more in-depth resolved textile artwork; all pieces will develop their own narrative.
ABOUT JULIA
Julia is a professional maker, educator and author in stitched textiles and contemporary art and design techniques, and an active member of the Textile Study Group. She has worked in the creative industries for more than three decades and exhibited and taught her bespoke workshops throughout the world.
Many of her artworks have been documented and filmed, including her participation for Antony Gormley's One and Other Project on the Fourth Plinth in Trafalgar Square. Julia relocated from the UK to Denmark in 2019 where her own practice is now based.
Tutor:
JULIA TRISTON
Course length:
2 sessions
Dates:

| | | |
| --- | --- | --- |
| 1: | Mon | 27 Nov 2023 |
| 2: | Tue | 28 Nov 2023 |

Cost:
£150
Sorry, this course is full