Stitch, Print, Stitch / Repeat
by Sarah Burgess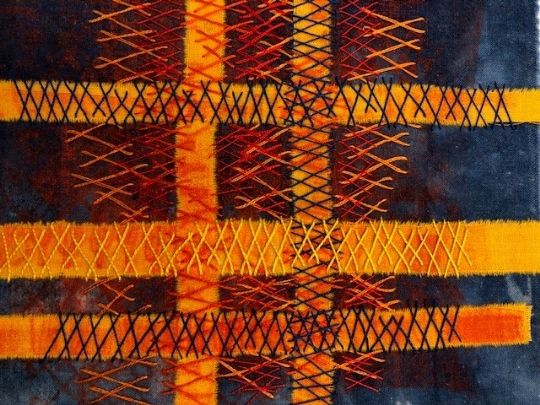 by Sarah Burgess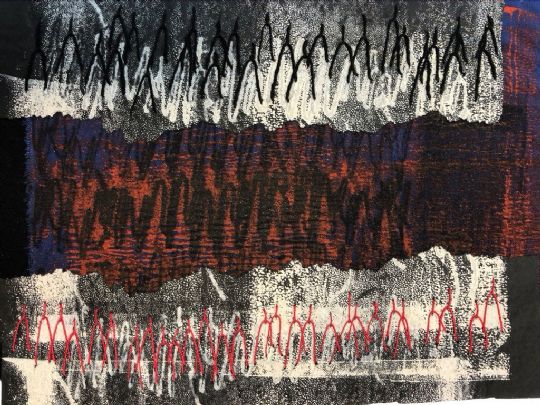 by Sarah Burgess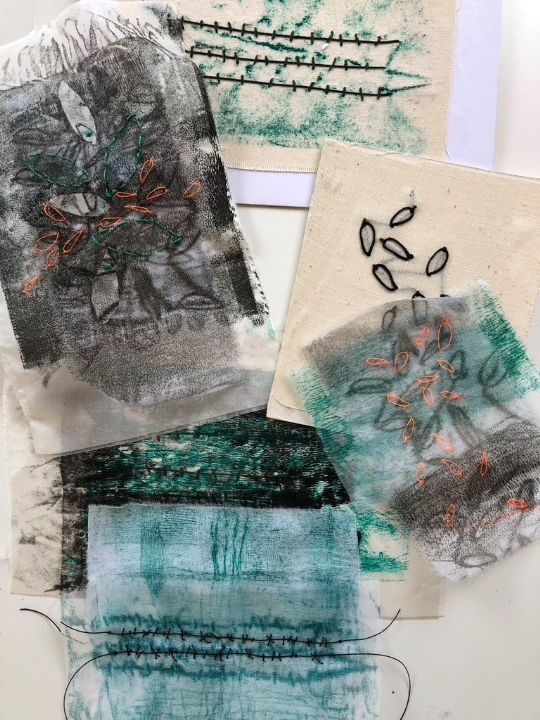 by Sarah Burgess
Course Description
Come and explore some of the hidden marks and possibilities that basic stitches can reveal.
Using hand stitch marks to form simple printing blocks we will use rubber rollers to print on to a range of materials; paper and fabric, opaque and semi-transparent, positive and negative to reveal hidden marks and build unexpected patterns. Participants will continue their explorations with layering and stitch and have the opportunity to develop their work into a series of small studies for future development.
Sarah Burgess
My training in embroidery gave me making skills, a meticulous approach to working with materials as well as an eye for the experimental possibilities of a wide range of media and methods. Having worked for many years with a broad range of students across further and higher education, I prefer not to categorise what I do now. Stitch, print or installation - it's just my work.
Tutor:
Sarah Burgess
Course length:
2 sessions
Dates:

| | | |
| --- | --- | --- |
| 1: | Tue | 14 May 2024 |
| 2: | Wed | 15 May 2024 |

Cost:
£150