Chasing More Shadows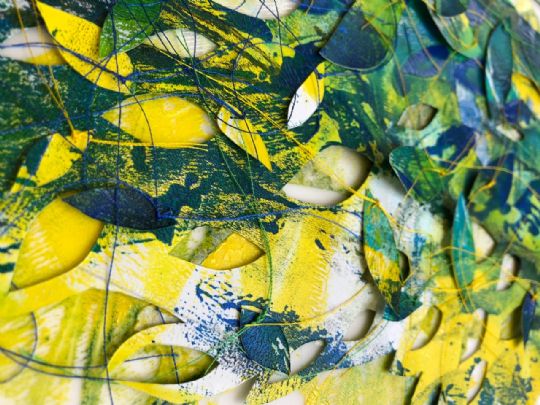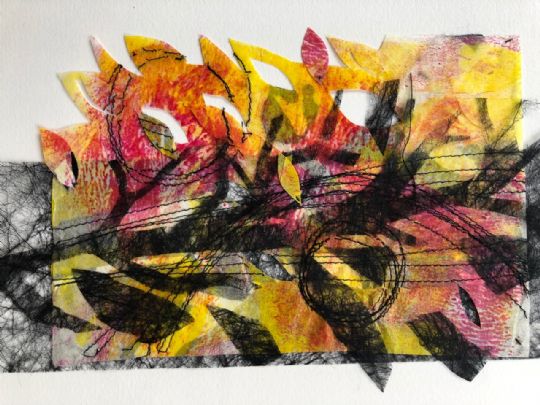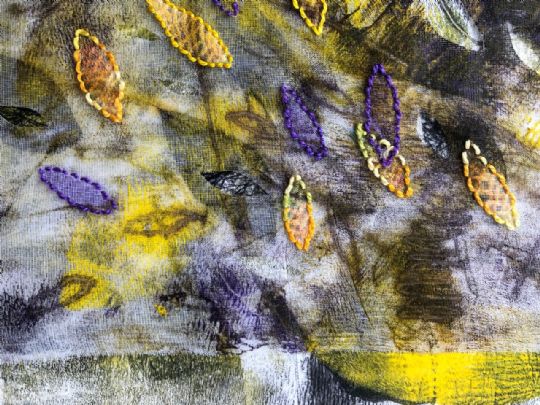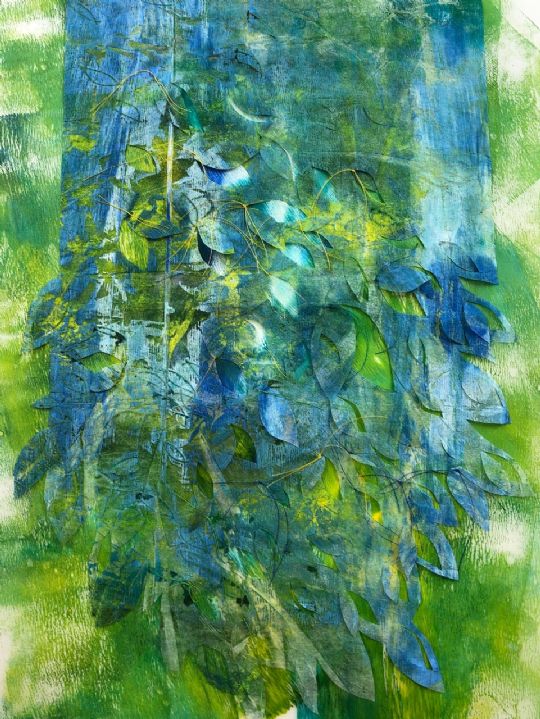 Course Description
Fleeting images, reflections and constantly shifting shadows are our starting points.
We will work with the student's own imagery; such as plant and tree forms, reflections and shadows on water or man-made structures, as our design starting points. Participants will create and record their own disrupted surfaces and experimental shadows following a series of structured exercises. Working with a range of opaque and semi-transparent papers and materials we will use mono-type printing to explore positive and negative prints, after- images and layering. We will investigate stitch both as a printing surface and in experimental shadow work using hand or machine stitch as preferred.
Participants will have the opportunity to produce a range of highly individual and atmospheric pieces culminating in more resolved personal work supported by discussion and individual tutorials.
Sarah Burgess
My training in embroidery gave me making skills, a meticulous approach to working with materials as well as an eye for the experimental possibilities of a wide range of media and methods. Having worked for many years with a broad range of students across further and higher education, I prefer not to categorise what I do now. Stitch, print or installation - it's just my work.
Tutor:
SARAH BURGESS
Course length:
3 sessions
Dates:

| | | |
| --- | --- | --- |
| 1: | Tue | 3 May 2022 |
| 2: | Wed | 4 May 2022 |
| 3: | Thu | 5 May 2022 |

Cost:
£225